Business Skills  eLearning
You would think that one-on-one training would cost a fortune and be time-consuming to organise. Well, it isn't! Our one-on-one tutor led interactive online training goes at precisely the pace required by each individual. It provides an opportunity to go over the learning content as often as required so every employee gets the optimum learning experience that'll be retained and applied to keep your business safe and compliant.
---
At a fraction of the cost and fraction of management time than you'd expect, this health & safety online training has the added bonus of a minimal loss of productivity because it's really efficient and flexible.
Please note that listed course prices do not include VAT.
---
Customer Service
This course will start by making it very clear exactly what we mean by customer service, and why it's so vital and then go into detail about some of the ways you can improve the customer service provided by your organisation.
Approved by CPD – Duration 75 mins* – £35.00
---
Developing Teamwork
This course will start by explaining in detail what team working is and cover some of the basic principles for putting together a group of people who will work well together. It then goes on to cover conflict within teams, explaining some of the reasons conflict occurs and some strategies for managing conflict. It finishes off by exploring some of the different styles of management behaviour and how to develop a resilient team.
Approved by CPD & ILM – Duration 30 mins* – £35.00
---
Effective Delegation
This course will start with the essentials – defining exactly what we mean by delegation and why it's so important. It then goes into details about the elements of delegation, overcoming the barriers to delegation, how you can choose which tasks to delegate and who to, the process of delegation and much more.
Approved by CPD – Duration 110 mins* – £35.00
---
Introduction to Emotional Intelligence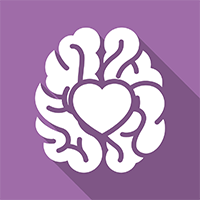 This course will introduce the concept of emotional intelligence and look at how you can use it in effective and meaningful ways. It will examine the difference between emotional intelligence and IQ and dispel some of the myths surrounding emotional intelligence. It contains a section on the advantages and disadvantages of using emotional intelligence and considers the biological purpose for emotions and how best to manage them.
Approved by CPD – Duration 50 mins* – £65.00
---
Leadership Skills
A leader doesn't necessarily have to be a 'manager', but it's difficult to see how a manager could be truly effective without having at least some leadership skills. This course will introduce you to some of the import techniques and theories that can help you to improve your leadership skills and be more effective in your role.
Approved by CPD & ILM – Duration 90 mins* – £35.00
---
Negotiation
This course covers the basics of what constitutes a negotiation, the key stages of a negotiation, skills you can apply to your negotiations and some practical advice so you can bring all of this together and become a more effective negotiator.
Approved by CPD – Duration 46 mins* – £35.00
---
Objective Setting
This course aims to help you write effective objectives that deliver results. It covers the importance of goals and objectives and why we need them, the barriers to you achieving your objectives and how to overcome them, what SMART objectives are and how to write and identify them and concludes with some tips for successful objective setting.
Approved by CPD – Duration 30 mins* – £35.00
---
Presentation Skills
Giving a successful presentation can be one of the hardest parts of many people's jobs. This course covers the common mistakes people make when preparing for and giving a presentation so you can avoid these, as well as going over good practice and providing some practical advice that you can put to good use the next time you have a big presentation to make.
Approved by CPD – Duration 55 mins* – £35.00
---
Project Management
This course covers the basic principles of project management and covers some of the tools and techniques you can employ to improve your project management skills.
Approved by CPD – Duration 90 mins* – £35.00
---
Sales Skills
The course starts with the basic rules for sales people. It covers cold calling, how to deal with gatekeepers and takes you through a typical face-to-face meeting. It then discusses how you can sell by stressing the results prospects can expect if they buy, and how best to play to their emotions. It then finishes off by covering negotiations and how to avoid them and includes some methods for closing a sale.
Approved by CPD – Duration 120 mins* – £35.00
---
The Principles of Performance Management
In any organisation, the traditional model of strict command and control wastes a significant amount of time and money. Mutual trust, employee motivation and readiness to perform can easily be undermined. Performance management, on the other hand, offers a different, much more effective approach. In formal terms, performance management involves the achievement of performance targets through the effective management of people and the environment in which they operate. It's about setting achievable goals for the organisation and targets for individuals and teams.
Approved by CPD – Duration 55 mins* – £35.00
---
Time Management
More often than not, the people who excel in their job, or are high achievers manage their time effectively, in a way that makes them work in a more efficient manner. This course has been designed to ensure you have the techniques to improve your efficiency, output and ability to function more effectively – whether in your ordinary day or when deadlines loom and the pressure is building.
Approved by CPD – Duration 105 mins* – £35.00
---
*The course duration is based on the amount of video content shown and is rounded off. It does not account in any way for loading time or thinking time on the questions.